Now You Can Have What Every
​Best-Selling Author Has.

And It's Been Hiding in Plain Sight!
"And they're email addresses of people who really like your kind of books!" exclaimed Dave.

The more he told me about it, the more excited I got.

"It takes, like, 10 minutes to set up your free account."

"Wow. Dave," I said, "we've got to tell other authors about this."

You see, most authors NEVER HAVE what most best-selling authors have.

Most authors don't want to deal with technical stuff. They don't have the time.

They just want to write!

I get that. I do.

But here's the thing.

Wouldn't you like to hit "publish" to send your next book to KDP and have your book marketing ALREADY DONE?

Wouldn't you like your next book to be GUARANTEED a best-seller?
​
What if, after your next book launch, you could get back to writing, INSTEAD OF FOCUSING on PROMOTIONS?



Are you ready to find hungry readers ready to buy your next book, and the one after that, and the one after that?



If so, please read what I am getting ready to share with you, and pay very close attention...
Introducing "Author Fanfare!"
It's your all-in-one guide to building the email fan base you know you need with no recurring monthly expenses and no Facebook.
And it works for authors even if you don't have a website.
Author Fanfare
gives you access to:
​
a growing list of readers that want the kinds of books you write

a super-easy way to build a list with

no tech skills required
a free online account that takes 10 minutes to set up, and no software to download
an email-gathering MACHINE that works on your behalf 24/7
And For More Advanced Users:
build a fanbase with discretion for your private pen names
test your next niche for popularity before you take it to Amazon
We've Already Received Unsolicited Feedback:
Here's what's included with your training package:
19-page PDF Tutorial tells you how to build your non-Facebook fanbase 24/7
1-page PDF Checklist helps you save time by showing you just what you need to get set up
strategies for using this program with KDP select books or without
tips for optimizing your book description
nifty trick (page 9) for cementing yourself as an "influential expert" in your readers' minds
how to make sure your books are discovered
how to weed out the wrong people to build your best list of fans
It's all backed by our risk free guarantee: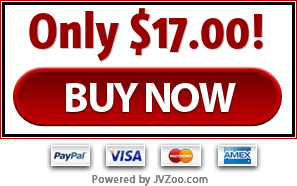 Purchase "Author Fanfare" today and you'll be building your fanbase by tomorrow.

PS - Don't miss your chance to cash in on what all best-selling authors already know. Get your copy of "Author Fanfare" today.


​Any problems or questions? Contact support@authorfanfare.com